This is an archived article and the information in the article may be outdated. Please look at the time stamp on the story to see when it was last updated.
After a South Pasadena father was sentenced to 25 years to life for killing his own son on Wednesday, Los Angeles County Sheriff's Department detectives released new information about the murder, including how the child died and a plot to frame his mother.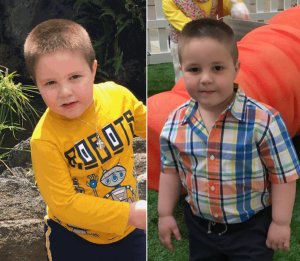 Aramazd Andressian Sr. smothered Aramazd Andressian Jr. to death with a child's jacket within an hour of the pair getting to Santa Barbara County on April 21, sheriff's Detective Louie Aguilera told reporters outside the courthouse following the defendant's sentencing hearing.
The homicide occurred just past Lake Cachuma. After, Andressian Sr. put the boy's body in a wilderness area about 1 to 2 miles beyond the lake, Aguilera said.
Andressian had plotted to kill the little boy about three or four months before committing the murder, according to the detective. He then planned to kill himself and make it appear as if his estranged wife, Ana Estevez, was involved.
The couple had been going through a contentious divorce and custody dispute, and investigators have cited revenge as a motive in the case.
"His intentions were to kill the child, kill himself and have everyone point the finger at Ana, as her having something to do with it," Aguilera said. "He had put some things in motion prior to – months in advance – to point toward her … alleging that she may have had something to do with following him. He felt he was in danger, and he let people know about this."
Investigators were able to prove that was not the case, and that Estevez never posed a danger, he added.
Andressian Sr. remained at the lake for about eight hours before heading back to the Los Angeles area.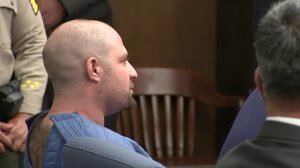 The following morning, he was found unconscious near his car at Arroyo Park in South Pasadena, where he went immediately upon his return from Santa Barbara County.
"He was going to kill himself," but passed out from taking too many prescription pills, according to Aguilera.
Estevez reported her son missing that same day, when Andressian Sr. missed a planned custody exchange.
A short time later, he was arrested on suspicion of child abduction and endangerment; he was later let go due to lack of evidence, however.
Andressian Sr. was arrested again on June 23 after going to Las Vegas. Authorities became concerned when he applied for a passport, and that's when they decided to make the arrest, according to Aguilera.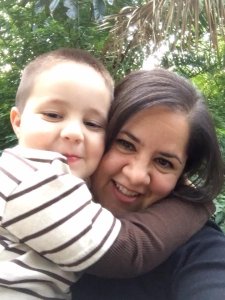 The body of Andressian Jr. was discovered on July 1, the same day his father was extradited to Los Angeles where he already faced a murder charge in the case.
Andressian Sr. confessed at the jail once he was brought back to L.A., telling authorities he wanted to have a proper burial for his son, and that he wanted to plead guilty and go to jail right away, Aguilera said.
The defendant initially pleaded not guilty, but entered a guilty plea to one count of first-degree murder during a preliminary hearing on Aug. 1.
Andressian Sr.'s defense attorney, Ambrosio Rodriguez, told KTLA that the plea took more than a month because he needed time to go over the case.
In addition to the prison sentence, Judge Cathryn Brougham ordered Andressian Sr. to pay restitution to the victim's family.
Meanwhile, Aguilera, who was among those who worked the case for months, called it "difficult" for everyone involved.
"With the sentencing today, you can't call it closure," he said. "Because how can you put closure to a case where a 5-year-old child was killed by his father, the person that is supposed to protect him, guide him from harm, be his role model? It's really difficult for us."