This is an archived article and the information in the article may be outdated. Please look at the time stamp on the story to see when it was last updated.
A South Pasadena man suspected of killing his 5-year-old son arrived in Los Angeles County Friday to face a murder charge, though the child's body still has not been found.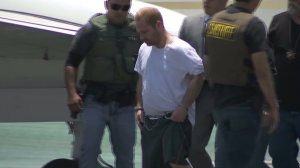 Aramazd Andressian Sr., 35, was arrested last week in Las Vegas, where investigators said he was "socializing" instead of looking for his missing son.
He arrived at Long Beach Airport midday Friday and is expected to be booked into jail locally.
Since his arrest June 23, Andressian Sr. has been held in Las Vegas police custody on $10 million bail. On Tuesday, he appeared in court in Nevada and waived his right to an extradition hearing, smiling and joking with the judge.
He is suspected of killing his son, Aramazd "Piqui" Andressian Jr., some time during a 6 1/2-hour unaccounted period after the pair left Disneyland early Friday, April 21.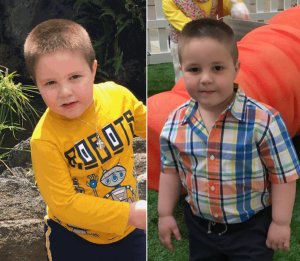 The boy's mother, Ana Estevez, who was getting a divorce from the child's father, reported her son missing the following Saturday morning, when the pair failed to show up for a planned custody exchange in San Marino.
On Monday, an L.A. County sheriff's homicide lieutenant said investigators have evidence leading them to believe the child's killing was "pre-planned" and motived by the parent's "tumultuous divorce."
The boy's father was found unconscious next to his BMW at Arroyo Park in South Pasadena on the morning the child was reported missing. The car was doused in gasoline and Andressian Sr. had taken prescription drugs, according to sheriff's investigators. He then gave conflicting information about his son's whereabouts, and a search of the park turned up nothing.
Detectives later repeatedly searched the Lake Cachuma area in Santa Barbara County, where Andressian had gone after Disneyland. They found no evidence the boy was ever there, but investigators plan to return to the area, hoping to narrow their search area.
Andressian Sr. was arrested because he was a flight risk, authorities said. L.A. County District Attorney Jackie Lacey  described the criminal filing against him as a "no-body murder charge."
Andressian Sr. is expected to be arraigned Monday at the Los Angeles County Superior Court.
He faces a possible maximum sentence of 25 years to life in state prison if convicted.