This is an archived article and the information in the article may be outdated. Please look at the time stamp on the story to see when it was last updated.
Authorities were asking for the public's help Thursday in identifying and locating the attacker and a witness following a stabbing in Newport Beach.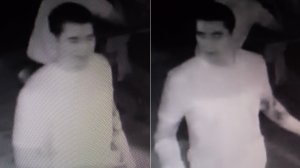 The stabbing occurred about 1 a.m. Sunday in the area of Newport Boulevard and 28th Street, according to a news release from the Newport Beach Police Department. A victim suffered several wounds after being stabbed with an unknown object and was last listed in stable condition, the statement read.
The attacker was described as a Hispanic male in his mid-20s, approximately 5 feet 8 inches to 5 feet 9 inches tall, with "scraggly" hair, police said. He was wearing dark clothing, including a hooded sweatshirt.
Investigators were also looking to speak with a witness, whom they described as a white man in his mid-20s, approximately 6 feet tall, weighing 200 pounds, with brown hair, and green or blue eyes. He was wearing white shorts and a burgundy-and-white shirt, as well as flip-flop sandals.
The Police Department released two images of the witness, but no photo of any suspect was made available.
Anyone with information about the suspect, witness or any other aspect of this case was asked to contact Newport Beach police Detective Rick Henry at 949-644-3797.