This is an archived article and the information in the article may be outdated. Please look at the time stamp on the story to see when it was last updated.
Staffers for two Los Angeles city councilmen were arrested Saturday on suspicion of driving under the influence, the LAPD announced on Monday.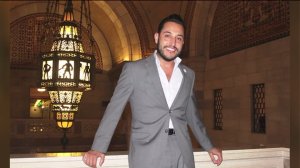 Fredy Ceja, the communications deputy for Councilman Gil Cedillo, was arrested at Sixth and Spring streets in downtown Los Angeles around 12:06 a.m., Officer Mike Lopez with the Los Angeles Police Department stated.
Ceja's arrest came after the 36-year-old staffer allegedly collided with a Metro bus, the Los Angeles Times reported citing an unidentified LAPD source.
Cedillo's office issued a statement, calling the arrest a "personal matter."
"The incident involving Mr. Ceja was off hours and did not involve any City resources, as such it is a personal matter. In regards to his employment, this is a personnel matter and the privacy rights of all employees must be respected. I assure you, this will be handled appropriately once we are aware of all the details," the statement from Councilman Cedillo read.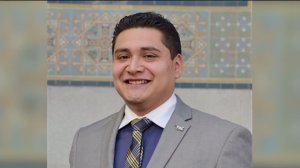 Fredy Torres, 27, employed as a field deputy for Councilman Marqueece Harris-Dawson, was arrested about an hour later at 1:15 a.m. near 43rd and McKinley streets in South L.A., Lopez said.
The councilman's office confirmed the incident to KTLA and stated that Torres was driving a city-issued vehicle at the time of his arrest.
Harris-Dawson's Chief of Staff, Solomon Rivera, issued a statement Monday evening regarding Torres.
"We've gotten some information from LAPD and have spoken to the employee. We take this very seriously, however, this is still under investigation so we have no further comment."