This is an archived article and the information in the article may be outdated. Please look at the time stamp on the story to see when it was last updated.
The state Senate on Thursday approved six anti-tobacco bills, including measures that would raise the smoking age in California from 18 to 21 and bar electronic cigarettes from restaurants, movie theaters and other public places where smoking is banned.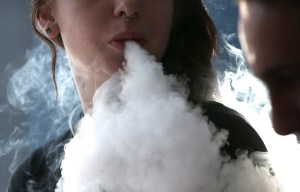 Meeting in a special session on healthcare, the Senate also sent the Assembly bills that would allow counties to impose tobacco taxes, outlaw tobacco use at all schools, plug loopholes in a smoking ban in workplaces, and boost the licensing fee for tobacco retailers. All of the bills next go to the Assembly for consideration.
The new restrictions on e-cigarettes were proposed by Sen. Mark Leno (D-San Francisco) partly in response to a federal study that found their use by teenagers has tripled in the last few years.
"This is important because the fastest growing segment of the e-cigarette market is middle and high school students," Leno told his colleagues, noting that 11 other states, including Colorado and Minnesota, have similar laws.
Click here to read the full story on LATimes.com.