This is an archived article and the information in the article may be outdated. Please look at the time stamp on the story to see when it was last updated.
The NBA announced that Steve Ballmer's $2-billion purchase of the Clippers had closed on Tuesday, making the former Microsoft CEO the undisputed owner of the team.
The transaction ends a fractious period of nearly four months in which embattled owner Donald Sterling fought to retain control of the team he had presided over for three decades. A judge affirmed the right of Shelly Sterling, Donald's estranged wife, to wrest control of the team from her husband and sell it to Ballmer.
"I am humbled and honored to be the new owner of the Los Angeles Clippers," Ballmer said in a statement. "Clipper fans are so amazing. They have remained fiercely loyal to our franchise through some extraordinary times. I will be hard core in giving the team, our great coach, staff and players the support they need to do their best work on the court. And we will do whatever necessary to provide our fans and their families with the best game-night experience in the NBA."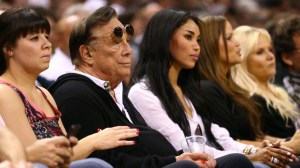 The league's board of governors previously approved the sale of the team to Ballmer, who will meet with fans during a festival at Staples Center at 12:30 p.m. Monday.
Click here to read the full story on LATimes.com.