This is an archived article and the information in the article may be outdated. Please look at the time stamp on the story to see when it was last updated.
A longtime Stockton businessman was sentenced Wednesday to just 90 days of house arrest and five years of informal probation after pleading no contest to the statutory rape of a child.
The convict, 79-year-old Lyle Burgess, does not have to register as a sex offender, according to KTLA sister station KTXL in Sacramento.
The girl was just 5 years old at the time, according to family attorney Ken Meleyco, who is representing the family in a civil lawsuit against Burgess.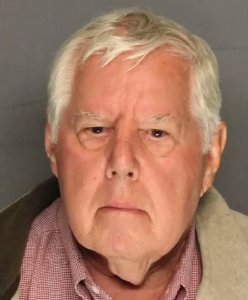 "Normally the sentence is state prison and then when you're released, you have to register as a sex offender," Meleyco said.
KTXL reached out to Kathy Murray, the deputy district attorney for San Joaquin County, to find out why Burgess was charged with just statutory rape and why he wouldn't have to register as a sex offender.
Murray deferred to a media representative, who said to put any questions in writing online. KTXL had not heard back as of Thursday evening.
San Joaquin Superior Court Judge Ron Northup issued the sentence, which was reached in a plea deal with the District Attorney's Office, the Stockton Record reported. The child's parents delivered emotional testimony at the sentencing hearing, saying they were dissatisfied with the deal, the Record reported.
Northup told the girl's parents that the "courts are somewhat limited" in sentencing for negotiated plea deals and reminded them they initially felt the deal was fair, according to the newspaper.
KTXL visited Burgess' home in an upscale gated community in Stockton, where the person who answered the door had no comment.
Meleyco believes Burgess' affluence and standing in the community were factors in his sentencing.
"He's obviously very wealthy and it's just an example of how the wealthy people, time and time again, escape the penalty for what they did," the attorney said.
Burgess founded Rare Parts Inc., an automotive parts manufacturer and distributor. He was a friend of the girl's family.
"They trusted this man, he was a family friend, and he took advantage of them," Meleyco said.
Meleyco said the sexual assault happened after the family was invited over to Burgess' Calaveras County cabin back in 2016.
"The girl is not doing good," Meleyco said of the victim, who is now 7. "She's showing all the symptoms of somebody who's been molested. She's in counseling, and she's gonna be in counseling all her life."
Burgess' attorney told the Record his client maintains his innocence, and said that the family's allegations were "motivated by greed."