This is an archived article and the information in the article may be outdated. Please look at the time stamp on the story to see when it was last updated.
A new father killed in what police were investigating as a possible street racing crash in Long Beach was remembered Tuesday by friends and family members at a vigil held at the site of the accident.
Danny Vutha died when the yellow Honda convertible he was riding in Monday night lost control and struck a palm tree on the south side of Ocean Avenue near Orizaba Street, according to officials.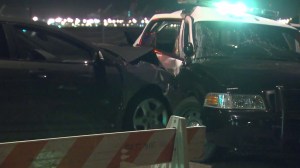 The 27-year-old Vutha and the driver of the Honda were both ejected upon impact, Long Beach police spokeswoman Nancy A. Pratt said.
Vutha died at the scene, department spokesman Brian Fisk said.
The driver, identified only as a co-worker, was in critical condition at St. Mary's Hospital.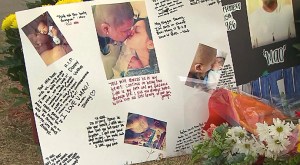 Vutha's aunt said the circumstances were especially sad since his own father was also killed in a car crash.
"It's ironic because he passed away the same way his father did. His mother was seven months pregnant with him," Nap Buth said.
Vutha's own son, Jayce, was born just three weeks ago.
"His son is going to grow up just like him, not knowing who his father is," Buth said.
A second vehicle, driving alongside the Honda, sped away after the crash.
Police brought that driver in for questioning, but later released him.
Family members were asking anyone who saw what happened to call the Long Beach Police Department.