This is an archived article and the information in the article may be outdated. Please look at the time stamp on the story to see when it was last updated.
HUNTINGTON BEACH, Calif. (KTLA) — People who want to keep existing fire rings in the sand at Huntington Beach vowed to fight fire with fire on Sunday.
Assemblyman Travis Allen (R-Huntington Beach) hosted a community bonfire to draw attention to a controversial hearing on the rings scheduled to take place on July 12.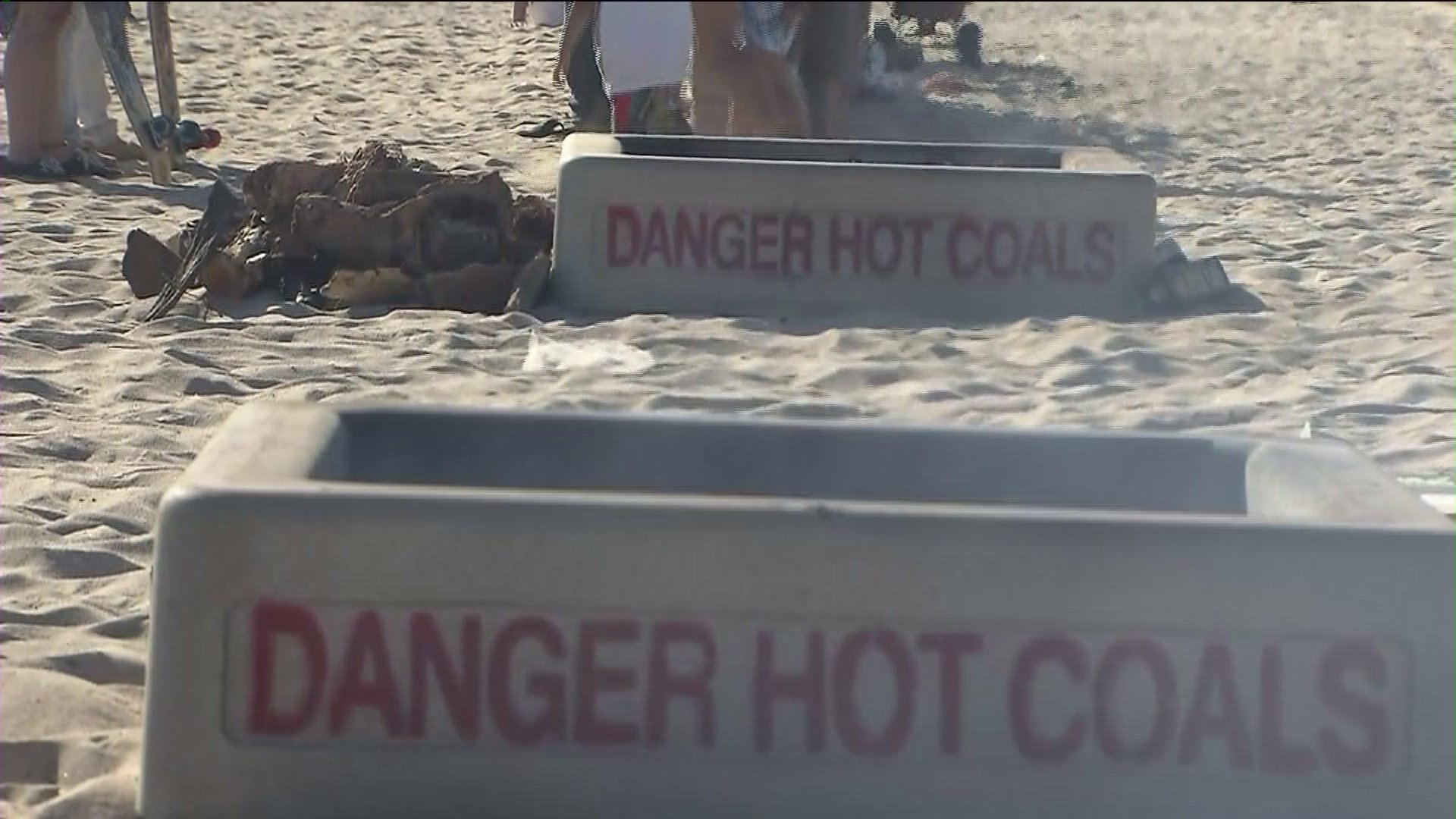 The South Coast Air Quality Management District is considering changes to Rule 444 at the hearing.
Some landowners were calling for the creation of buffer zones between the rings and homes.
They cited air quality issues from the smoke as a reason to create the buffer zones.
Check back for updates on this developing story.