This is an archived article and the information in the article may be outdated. Please look at the time stamp on the story to see when it was last updated.
BURBANK, Calif. (KTLA) — A new private airline catering to people who travel frequently between Los Angeles and the Bay Area made its first flight on Wednesday.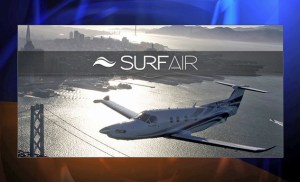 Surf Air offers unlimited flights for a monthly membership fee of $1,650, with a $500 initiation fee.
There were 150 members already and a waiting list of about 4,000 people, according to the airline.
The airline flies small, eight-passenger executive aircraft.
Passengers don't have to wait in TSA screening lines, and there are no fees for luggage or changing flights, according to the airline.
Surf Air was expected to make about four round-trip flights per day between Burbank and San Marcos.
Flights from Santa Barbara were expected to start in July.