This is an archived article and the information in the article may be outdated. Please look at the time stamp on the story to see when it was last updated.
As police on Thursday continued their search for two drivers in connection with a fatal crash that killed a mother of three in the Mid-City area of Los Angeles, surveillance video has been released that shows one of the vehicles being sought by authorities.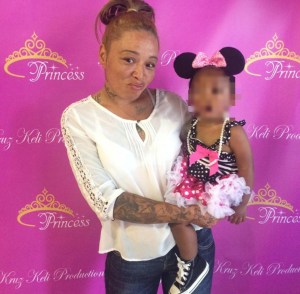 Angelyn Cobarrubia, 31, died in the crash, which occurred in the 5200 block of Washington Boulevard (map) around 1:40 a.m. on Wednesday, according to the Los Angeles Police Department.

Two vehicles were driving near Cobarrubia when of them clipped the victim's car's rear bumper, causing it to spin out of control and hit a nearby light pole, LAPD Capt. Edward Pape said.
The impact of the crash flipped Cobarrubia's car, leaving it upside down. The car that struck her fled the scene, while the other vehicle briefly stopped before making two U-turns and driving away, according to LAPD.
A surveillance video captured one of the vehicles as it left the scene, though it was unclear which one. No detailed description of the vehicle or a license plate seen in the footage was provided, but police said they were working to enhance the video.
Cobarrubia was pronounced dead at the scene. Pape said she was likely not wearing a seat belt at the time of the violent collision.

Her two-year-old daughter was pulled from the wreckage by witnesses. She was in a car seat at the time, but may have been thrown out of it by the impact of the crash.

The toddler was being kept at a hospital for observation, but escaped without any serious injuries.

A makeshift memorial of flowers, posters and candles remained at the crash site Thursday morning, where family and friends had gathered the previous night to remember the young mother at a vigil.
"It hurts. She was a very beautiful person, inside and out," said Prudence Sampson, a family friend. "All she wanted to do was live life and take care of her kids."
Cousin Jaleesa Spencer described the victim's young daughter as "clingy" toward her mother.
"It makes me even sadder. … I could just imagine her like, 'Mom, wake up, what's wrong, wake up," Spencer told KTLA.
Family and friends also expressed hope that someone involved in the crash will step forward.