This is an archived article and the information in the article may be outdated. Please look at the time stamp on the story to see when it was last updated.
A $50,000 reward was being offered by the city of Glendale for information leading to the arrest and felony conviction of the hit-and-run driver responsible for the death of an 81-year old grandfather who was struck while crossing the street.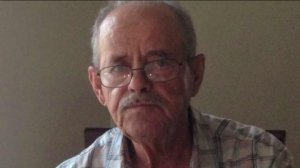 Martiros Arutyunyan was legally crossing Broadway from Belmont Street on Saturday around 8 p.m. when he was struck by a white sedan, according to a news release from the city.
After the collision, the driver kept going eastbound on Broadway, leaving the family man to die in the street from head injuries.
Arutyunyan was rushed to a hospital where he was pronounced dead, the release stated.
On Tuesday, surveillance video was released of the crash and the white sedan being sought.
Based on evidence collected at the scene, investigators said the vehicle would have sustained damage to the headlights and possibly to the front bumper, hood and windshield.
"We are hopeful with the reward being offered that someone will come forward and provide information that will assist detectives with identifying the driver of this vehicle," said Glendale Police Chief Robert Castro.
The victim's family urged anyone with information to come forward.
"It's not like they hit a dog," said the victim's son Martin Tovmasyan. "They hit a person."
Anyone with information regarding the identity of the driver or who recognizes the vehicle description is encouraged to call 818-548-4911. Witnesses may remain anonymous by calling Crime Stoppers at 1-800-222-8477.