This is an archived article and the information in the article may be outdated. Please look at the time stamp on the story to see when it was last updated.
A man accused last week of operating a butane honey oil lab in Costa Mesa was rearrested Wednesday on suspicion of child porn, police said.
Wesley Thomason, 24, was taken into custody at his residence five days after being arrested in connection with an alleged drug operation, according to a Costa Mesa Police Department news release.
The suspect was initially found on May 11 in the backyard of a residence in the 2200 block of Avalon Street when Costa Mesa police, along with fire and rescue crews, responded to a blaze, the release stated.
While firefighters extinguished the flames, first responders located Thomason with burns to his arms.
As he was being treated, authorities found "numerous items" that led them to believe marijuana was being processed into honey oil at the home, according to the release.
Paraphernalia usually associated with a honey oil lab was also discovered at the residence, police said.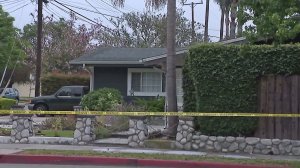 Thomason was taken to Orange County Global Medical Center for treatment of his burns. The next day, after his release, he was arrested and booked in connection with the incident.
A short time later, he bailed out of jail.
Police served a search warrant at the Avalon property and seized Thomason's cellphone, which allegedly contained multiple images of child pornography, police said. 
A search warrant was subsequently served at his Garden Grove home, where investigators seized additional items that allegedly contained child porn on them, according to the release.
He is currently being held in jail and due to appear in court on Friday, Orange County inmate records showed.