This is an archived article and the information in the article may be outdated. Please look at the time stamp on the story to see when it was last updated.
A man was arrested after allegedly "gouging an officer's eyes" during a confrontation inside a 7-11 in Santa Monica, officials said.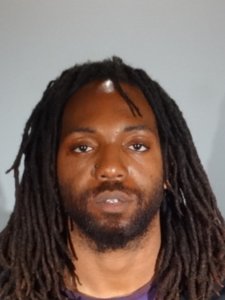 The violent altercation happened when a police officer entered the 7-11 located at 1600 Santa Monica Boulevard about 7:25 p.m. on Oct. 28 to make a purchase. At the same time the suspect, Darryl Andrew McIntosh, also walked into the convenience store and intentionally bumped into the police officer, the Santa Monica Police Department reported.
The police officer tried to take the suspect into custody, but McIntosh allegedly did not comply and instead struggled with the officer for several minutes during which he is accused of "gouging the officer's eyes," SMPD said in a statement.
"It was a very violent struggle where the officer was fighting for his life," SMPD Lt. Saul Rodriguez told KTLA. "At some point the officer does pull out his firearm to basically tell him if he doesn't give himself up, he will shoot him if he has to."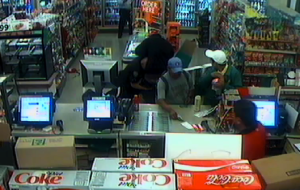 After calling for backup, a second police officer arrived on scene and subdued McIntosh with several strikes from a police baton, according to officials.
McIntosh, 28, was arrested and booked on charges of mayhem, battery on a police officer and resisting an officer by means of force or violence, officials said.
The police officer suffered a head injury and multiple lacerations. He was taken to a local hospital for treatment and released  later that evening.
McIntosh was being held on $100,000 bail at the Los Angeles County Jail. He is scheduled to be arraigned on Wednesday.
KTLA's Jennifer Thang contributed to this story.