This is an archived article and the information in the article may be outdated. Please look at the time stamp on the story to see when it was last updated.
The man suspected and arrested in the killing of his ex-wife in Ontario helped lead investigators to remains suspected to be that of her and her dog in a rural desert area of Riverside County, police said Friday.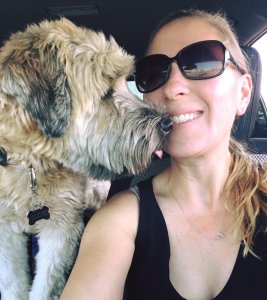 The suspected body of Julia Jacobson and her dog, Boogie, were found in an unincorporated area known as "Cactus City," after her ex-husband helped lead detectives to the shallow grave, Ontario police said in a news release. Dalen Ware, who was arrested on suspicion of murder in her disappearance, cooperated in taking detectives to the location near the 10 Freeway and Box Canyon Road.
Ware was arrested in October at his Laveen, Arizona home before being extradited to Ontario. Following Ware's arrest and murder charges being filed, Jacobson's family was told by authorities that she was dead, even though a body had not yet been found, according to a GoFundMe page set up after her disappearance.
Jacobson was a U.S. army captain and a funeral in San Diego was held for her last month, according to a Facebook page in her memory called "Justice for Julia." The page wrote Friday that her remains were believed to have been found.
[protected-iframe id="72ef9b67a5015cf4b1404676b5ca8002-41641936-124039311″ info="https://www.facebook.com/plugins/post.php?href=https%3A%2F%2Fwww.facebook.com%2Fjustice4juliaj%2Fposts%2F368755393582511&width=500″ width="500″ height="510″ frameborder="0″ style="border: none; overflow: hidden;" scrolling="no"]
The search for Jacobson first began on Sept. 2, when she was first reported missing to San Diego police, officials said. An investigation there led authorities to Ontario and local police took on the case from there.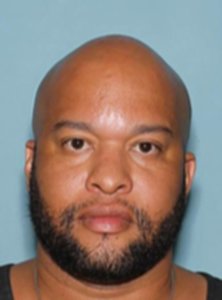 Friends of Jacobson told the San Diego Union-Tribune that she worked for a 7-Eleven corporate office and had served two tours of duty in Iraq as an Army veteran. The last time she was seen was at a San Diego 7-Eleven at around 6:30 a.m. on Sept. 2 and then later that same day at about 8 p.m. in Ontario, police and family told the Union-Tribune.
A friend received a text from her a little later that night, about 9:30 p.m., saying she was in the Palm Springs area and was going to travel to Big Bear. Officials said in a felony complaint that they believed she was killed the following day, the Union-Tribune reported.
Eventually, a forensic analysis of Jacobson's car led detectives to believe she had been killed, according to the Ontario Police Department. Following this discovery, authorities from both San Diego and Ontario met with the San Bernardino County District Attorney's Office and an arrest warrant was issued for Ware.
Just over a month after Ware was arrested, Ware led investigators to find the remains in the Riverside County desert.