This is an archived article and the information in the article may be outdated. Please look at the time stamp on the story to see when it was last updated.
A San Gabriel man accused of hitting and killing a woman and her 1-year-old granddaughter with his pickup truck in a San Gabriel crosswalk, then fleeing the scene, pleaded not guilty to criminal charges on Thursday, officials said.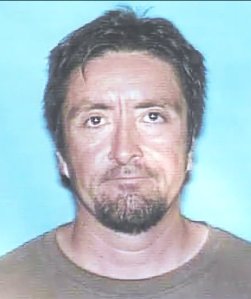 Dennis Anthony Perez, 48, of San Gabriel faces a felony charge of hit-and-run resulting in death, along with two misdemeanor counts of vehicular manslaughter, the Los Angeles County District Attorney's Office said in a written statement.
He's suspected of driving a pickup truck that fatally struck Mei Li, 59, of San Gabriel and 1-year-old Paisley Chen about 9:30 p.m. on Oct. 26 on Del Mar Avenue at Live Oak Street, San Gabriel Police Department officials and prosecutors said.
Li was pushing the baby in a stroller, within a crosswalk, when she and her granddaughter were struck.
The Chevrolet S-10 that hit them sped off, police said. Both victims succumbed to their injuries at a hospital.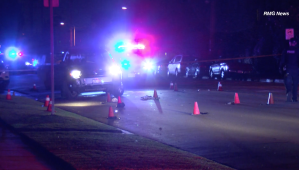 Investigators arrested Perez in connection with the hit-and-run on Tuesday morning, according to police and Los Angeles County booking records. Investigators credited a tip from the public for helping them identify the suspect.
Perez, who police said has a history of DUI arrests, faces up to 11 years in state prison if convicted as charged.
Bail was initially set at $50,000, but was increased to $250,000 during Thursday's arraignment hearing, officials added.
A preliminary hearing setting in the case is scheduled Dec. 4 in the Alhambra branch of Los Angeles County Superior Court.