This is an archived article and the information in the article may be outdated. Please look at the time stamp on the story to see when it was last updated.
The former classmate suspected of killing 19-year-old Blaze Bernstein, whose body was found in a shallow grave in Borrego Park, has pleaded not guilty in connection with the homicide.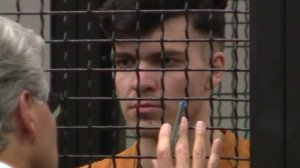 Samuel Lincoln Woodward, 20 was charged Jan. 17 with murder in the stabbing death of Bernstein, a pre-med student at the University of Pennsylvania who was visiting his parents in Lake Forest for winter break when he was killed.
Woodward entered his plea during an arraignment on Friday. His bail was set at $5 million and he is scheduled to return to court in March.
Woodward allegedly drove Bernstein to Borrego Park on Jan. 2 before stabbing him multiple times and then burying his body in a shallow grave in the park's dirt perimeter.
Bernstein was reported missing by his parents the next day, but his body wasn't discovered until a week later.
DNA evidence found at the crime scene and in Woodward's vehicle led to his arrest on Jan. 12.
He was ordered to be held without bail when he was charged.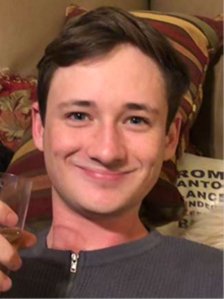 Woodward and Bernstein both previously attended the Orange County High School of the Arts in Santa Ana.
During an interview with investigators about the night Bernstein disappeared, Woodward said the 19-year-old, who was openly gay, had kissed him on the lips, prompting Woodward to push him away.
The investigators noted that Woodward had clenched his jaw and fists while recounting the story.
ProPublica last week reported that Woodward belonged to a neo-Nazi group.
Bernstein's parents believe their son, who was found with more than 20 stab wounds, may have been the victim of a hate crime.
Authorities have not announced a motive in the case.
During a news conference Friday morning, Orange County District Attorney Tony Rackauckas discussed how sexual orientation and gender are not protected under the special circumstance allegations for murder.
He explained that a bill in the California Senate calls for the LGBTQ community to be included in the special allegations enhancements, though it would have no impact in the Bernstein case and Woodward would not qualify for the death penalty.
"If the sexual orientation of a victim is a substantial factor in the defendant's intent to murder, then he or she should be subjected to the punishment of life without the possibility of parole or the possibility of the death penalty,"  Rackauckas said Friday. "It's time now that California places members of the LGBTQ community as a protected class of victims of special circumstance murder."
In a statement Friday, Bernstein's family said they are preparing for a public memorial for their son on Feb. 25. The tribute will be held at the  Segerstrom Performing Arts Center in Costa Mesa and will be streamed live.