This is an archived article and the information in the article may be outdated. Please look at the time stamp on the story to see when it was last updated.
The woman arrested last week in the stabbing death of a woman at a Rolling Hills Estates mall parking lot was released from custody Tuesday morning, authorities confirmed.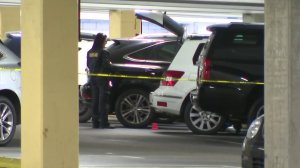 Cherie Townsend, 39, was arrested Thursday after investigators say evidence found at the crime scene led authorities to her.
During a news conference Friday to announce Townsend's arrest, Los Angeles County Sheriff Jim McDonnell said she would be charged with murder in the case.
However, Townsend was released about 6:30 a.m. Tuesday, one day after the DA's office announced that they would not file charges and asked law enforcement to conduct further investigation.
"That's not unusual in a significant case that they require more follow up," McDonnell told KTLA Monday. "We're still on track. We're still comfortable with what we had said previously, and the case is moving forward," he said.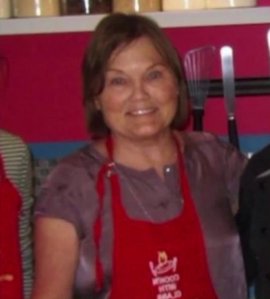 The stepson of victim Susan Leeds said Thursday was especially emotional for the family as it would have been her 67th birthday.
"It's a very hard day for us and we're very sad that we don't have Susie with us to celebrate this important day," Fred Leeds told KTLA.
Leeds' body was found inside her SUV in a parking garage at the Promenade on the Peninsula.
Investigators said she was the random victim of a robbery on May 3 and did not know her attacker.
Townsend has twice been convicted of petty theft, according to court records obtained by the Long Beach Press-Telegram. She is the second person to be questioned and then released in the stabbing death.
Jeffrey Leyson, 62, was initially detained as a person of interest in the killing but was released shortly after. "Forensic evidence and video surveillance indicated that that person was not involved in this crime," McDonnell said during Friday's news conference.