This is an archived article and the information in the article may be outdated. Please look at the time stamp on the story to see when it was last updated.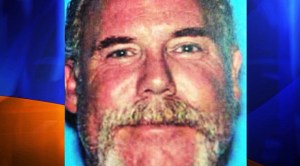 YUCAIPA, Calif. (KTLA) – Investigators say they have found the body of a man who is suspected of shooting at a San Bernardino County Sheriff's deputy on Saturday.
Detectives found the body of 52-year-old Brian David Forrett off Highway 38.
Earlier in the day, a deputy approached Forrett during a traffic stop to talk to him, according to detectives.
The deputy said Forrett was uncooperative, and ultimately produced a handgun and shot at the deputy.
An exchange of gunfire followed, then Forrett used his car to ram the deputy's patrol car and fled the scene.
The deputy was unhurt.
Hours later, investigators found Forrett's body along with his car.