This is an archived article and the information in the article may be outdated. Please look at the time stamp on the story to see when it was last updated.
Investigators asked the public's help Wednesday in tracking down an alleged arsonist who they say set fire to a Los Angeles Unified School District maintenance building in downtown Los Angeles last week, causing an estimated $3 million worth of damage.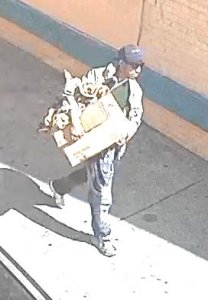 The fire ignited shortly before 2 p.m. on Thursday at the building at 1425 S. San Pedro Street, at Pico Boulevard, the Los Angeles Fire Department said in a written statement.
"The fire did not result in any injuries but did cause an estimated $3 million dollars in property damage," according to the statement. "Los Angeles Fire Department Arson Counter/Terrorism Section investigator(s) responded to the scene and determined the fire was intentionally set."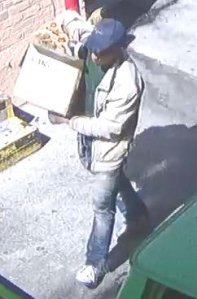 Authorities on Wednesday released surveillance video and images that captured a man believed to be responsible for the fire.
Anyone who recognizes the suspect or has information about the fire was urged to contact the Los Angeles Fire Department's Arson/Counter Terrorism Section at 213-893-9800 or the Los Angeles School Police Department at 213-625-6631. Tips may also be submitted anonymously to L.A. Regional Crime Stoppers at 800-222-8477.