This is an archived article and the information in the article may be outdated. Please look at the time stamp on the story to see when it was last updated.
Police on Monday were looking for the person responsible for slashing tires on dozens of vehicles over the weekend in Santa Monica.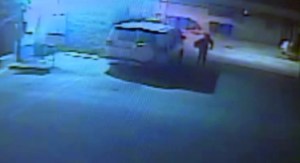 According to investigators, tires were slashed on more than 80 vehicles in the Ocean Park neighborhood.
Some of the incidents were caught on surveillance video.
Mary Beth McDade reports for the KTLA 5 News at 10 on Monday, May 19, 2014.