This is an archived article and the information in the article may be outdated. Please look at the time stamp on the story to see when it was last updated.
A man suspected of killing two people and injuring two others in Aliso Viejo has been taken into custody in Inglewood, the Orange County Sheriff's Department said Friday afternoon, after a false sighting in Ventura prompted a massive police response.
Sheriff's officials announced shortly before 4 p.m. that 26-year-old Luke William Ferguson had been apprehended by the Inglewood Police Department.
Investigators had sought Ferguson in connection with a double homicide that occurred in a residential neighborhood in Aliso Viejo on Thursday. He was described as being "armed and dangerous."
Ferguson is now being charged with homicide and attempted homicide in connection with the quadruple shooting, the O.C. Sheriff's Department later said in a news release.
One of two people shot and seriously injured, Todd Kuchar, told KTLA the shooting "literally came out of nowhere" and Ferguson smiled as he fired his gun without saying a word.
"Luke went upstairs while we were eating lunch, [then] came down to the couch unexpectedly — had a 9mm in his hand, cocked it and just started shooting everybody," Kuchar said.
"And he had a smile on his face the whole time, like it was something he liked to do," he said.
He said he was shot by Ferguson three times and his roommate, the other person shot and injured, has been left blind after being shot while taking a shower.
The Thursday afternoon shooting led authorities on an active search for Ferguson on Friday, as police surrounded a home in Ventura in the afternoon after authorities received a tip the suspect was possibly seen in the area.
The Ventura Police Department said that just before noon, it began working a "high risk incident" in the area of Dunning Street and Telegraph Road.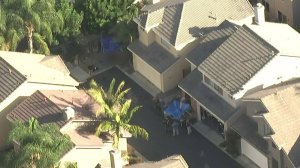 "Reports are that a suspect wanted in a shooting and double homicide out of Orange County that occurred yesterday was possibly seen at a residence in that area," police said in a Facebook post. "The SWAT team has been deployed and a perimeter has been established."
The Orange County Sheriff's Department confirmed they had been made aware of the earlier possible sighting.
As the residence was surrounded, streets in the surrounding area were temporarily closed, while several nearby schools were placed on lockdown.
Ventura police cleared the scene after the suspect was not found in the home, and they learned he had been captured elsewhere, the department said.
#OCSDPIO: @alisoviejocity homicide suspect Luke William Ferguson is in custody with Inglewood PD.

— OC Sheriff, CA (@OCSheriff) October 13, 2017
Thursday's shooting was reported about 3 p.m. on Ashbury Court in a development of single-family homes called The Hamptons. A man and a woman were found dead of gunshot wounds.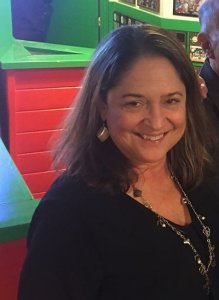 Authorities on Friday identified them as Lisa Cosenza, 51, and Douglas Ferguson, 59, who Kuchar said was the father of the shooter.  The two people killed were a couple, neighbors told KTLA.
"They are the greatest people you'd ever know," Kuchar said of the couple. "They would just do anything for anybody. It's a shame."
The two other gunshot victims — including Kuchar — were a 23-year-old man and a 48-year-old man, the Sheriff's Department said Friday morning. They were hospitalized and in serious condition. Authorities had previously said the injured victims were men in their 50s.
Kuchar said the other man was shot and injured while in the shower.
"He was actually taking a shower and he took a shot right to the face, right through the glass doors in his shower," Kuchar said. "So all the glass went in his eyes and made him blind, which he is."
"And he's got a bullet lodged in his head that they got to figure out how to remove," he said.
Authorities did not release information about what may have led to the shooting. Kuchar said he wasn't sure either, only saying Luke Ferguson had an argument with his father a few days ago. Still, Kuchar and Luke Ferguson had gotten along well recently, he said.
"We went fishing together like a week ago, had the time of our lives,"  Kuchar said. "It seemed like everything was just fine. I never had any disputes or anything with him."
Authorities would only say that Luke Ferguson is related to one of the victims but would not describe the relationship. Along with Kuchar, three separate neighbors told KTLA that the shooting suspect is the son of Douglas Ferguson, who was in a long-term relationship with Cosenza.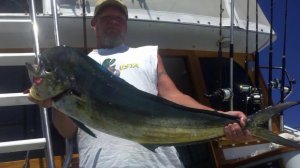 The couple has lived in the home for at least seven years, and the suspect recently moved in with them, neighbors said.
Investigators have confirmed that the four victims and the suspect lived in the same residence.
Neighbors in The Hamptons also expressed their shock over the violence.
"I know they've had a lot of issues with that street, a lot of calls," Minez Powell said. "This is just unbelievable; we're all shaken up."
A GoFundMe page has been set up to help pay for the victims' medical expenses.