This is an archived article and the information in the article may be outdated. Please look at the time stamp on the story to see when it was last updated.
A man suspected of being the gunman in an apparent gang-related shooting that left a 3-year-old dead in Compton has turned himself in, and the victim has been identified.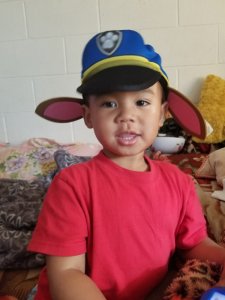 The suspect, 29-year-old Dwayne Christopher Ward, went to the East Los Angeles sheriff's station to surrender on Monday afternoon, accompanied by his attorney, authorities said.
The shooting occurred about 7:45 p.m. Saturday, Jan. 20, in the parking lot of a liquor store in the 2800 block of Alondra Boulevard.
Two men got into an argument and one opened fire on the other's car, authorities have said. A 3-year-old boy inside the car was struck, but the targeted man and his girlfriend, who was behind the wheel, didn't realize that until after they pulled away.
The couple drove to a Mexican restaurant in Carson and someone called 911; the child was rushed to a hospital by responding deputies but was pronounced dead. The boy has been identified as Franklin Ponros.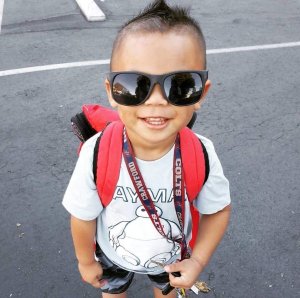 A GoFundMe page created by the victim's uncle – and confirmed by sheriff's homicide officials to show photos of the boy – had raised a little over $800 early Monday evening.
"My nephew Franklin was only 3 years old and was full of life. He was always so positive and had a warm smile," the page stated. "Unfortunately, he was in the middle of a crossfire and his life ended short."
The boy was described by sheriff's officials as Cambodian/Laotian.
Surveillance video of the shooting appears to show the man who was targeted had actually fired first, apparently prompting the return gunfire that struck the child. It's not yet clear if that man, who has not been named, will be arrested or face charges.
The Los Angeles County Sheriff's Department said Sunday investigators had identified the suspected shooter and were working with his family and lawyer to facilitate his surrender.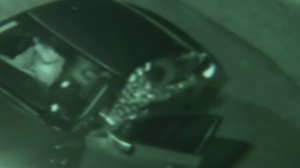 Ward, a documented street gang member in Compton, has a criminal record and is currently on parole for robbery, a sheriff's Capt. Michael Thatcher said. Ward is being held without bail.
He turned himself in at the East L.A. station instead of in Compton because he was concerned for his own safety, a sheriff's homicide lieutenant said.
Compton Mayor Aja Brown applauded those who came forward to identify the shooter.
"This is the first step in delivering justice to the affected families during this difficult time of mourning," Brown said in a statement.
Sheriff Jim McDonnell told KTLA during a studio appearance that the community was very helpful in the case.