This is an archived article and the information in the article may be outdated. Please look at the time stamp on the story to see when it was last updated.
A police chase that started in Buena Park led to a nearly nine-hour manhunt in Anaheim that ultimately resulted in the arrest of a suspect early Wednesday, authorities said.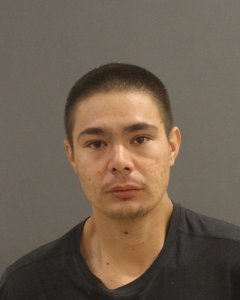 The pursuit began about 3:20 p.m. Tuesday, when Buena Park Police Department officers attempted to stop a vehicle that they suspected was related to a theft they were investigating. From La Palma Avenue and Stanton Avenue, police chased the vehicle into a residential area of Anaheim a couple of miles away, near Dale Avenue and Stonybrook Drive, according to a news release from Buena Park police.
The male driver, identified as 24-year-old Kodie Dylan Hitchcock of Buena Park, fled the vehicle on foot, police said. A passenger, a 22-year-old male Tyler Reid Huntsman of Anaheim, was arrested without incident.
A search area was established by officers, and Anaheim police at around 5 p.m. advised residents living nearby to shelter in place, believing the suspect might be armed.
Assisting @BuenaParkPD with suspect search following pursuit. Residents in 700 blk S Yana and 2700 blk Wilberta Ln should Shelter in Place unless told to evacuate by SWAT on scene pic.twitter.com/BWSCXnG7Np

— Anaheim PD (@AnaheimPD) March 7, 2018
Buena Park and Anaheim officers found Hitchcock hiding in the garage of a home on Yana Drive around 12:15 a.m. Wednesday, police said.
SWAT teams, K-9 units and a police helicopter were used in the search, according to Anaheim police, who at one point warned residents through Twitter that SWAT was using noise and flash distraction devices for the manhunt.
Police are still investigating the theft in Buena Park that sparked the manhunt, according to the news release.
Hitchcock was arrested on suspicion of felony evading an officer, and has an outstanding warrant for weapons violations, police said. Huntsman was arrested on suspicion of a probation violation. Both were taken to Orange County jail.