This is an archived article and the information in the article may be outdated. Please look at the time stamp on the story to see when it was last updated.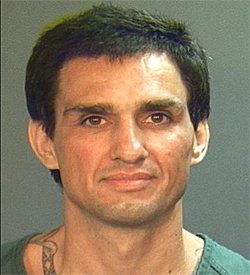 SANTA ANA, Calif. (KTLA) — A suspect was hospitalized following an officer-involved shooting in Santa Ana Friday morning.
Two officers were patrolling around 2 a.m. when they were advised about a man with a gun in the 1300 block of Gunther Street.
They confronted the man, who came out of a garage with a handgun, according to Santa Ana police Cpl. Anthony Bertagna.
The officers ordered the suspect to drop the gun, but he did not comply. That's when an officer-involved shooting occurred.
The suspect, identified as 43-year-old John Berry Horton, was taken to UC Irvine Medical Center, where he underwent surgery for a bullet wound to the torso.
No officers were hurt in the incident. The shooting is now under investigation.