This is an archived article and the information in the article may be outdated. Please look at the time stamp on the story to see when it was last updated.
A suspected child molester sought by investigators in Modesto was killed when his truck crashed as he fled officers in Arizona Wednesday night, according to the Kingman Police Department.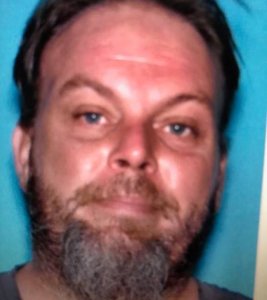 About 9:30 p.m., Modesto authorities contacted police in Kingman, about 90 miles southeast of Las Vegas, to inform them that Kevin Marcus Robertson was in the area. Robertson, 37, was wanted on a felony warrant and was believed to be despondent, suicidal and armed with a handgun, police said.
Around the same time, an officer located the suspect in a parking lot in the 1900 block of East Andy Devine Avenue.
Upon being contacted by police, Robertson allegedly refused their commands and fled in his truck. As he drove away from officers, his vehicle reached speeds of more than 95 mph, according to police.
A short time later, around 9:50 p.m., Robertson's vehicle slammed into a sign post in the 100 block of East Andy Devine. He died in the crash.
It was not immediately known whether he intentionally crashed the vehicle, according to Kingman police. The Arizona Department of Public Safety has been asked to investigate.
Robertson faced child molestation charges, the Modesto Police Department said Tuesday, as they asked the public's help to locate him. The victim was a child under the age of 10 who lived with the suspect.
No additional information was immediately released.