This is an archived article and the information in the article may be outdated. Please look at the time stamp on the story to see when it was last updated.
A man was arrested Sunday on suspicion of driving under the influence after a 10-year-old boy died and four of his family members were in critical condition following a multi-vehicle crash in Anaheim.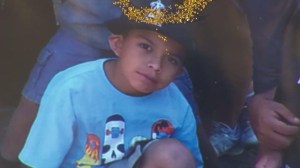 The collision occurred about 11:58 p.m. Saturday at the intersection of North Euclid Street and West La Palma Avenue (map), said Lt. Bob Dunn of the Anaheim Police Department.
Two parents and three children were in a Toyota Camry that was stopped at a red light in a southbound lane on North Euclid Street. A black pickup truck, driven by a man in his 40s, struck the car from behind and pushed it into a third vehicle, Dunn said.
The five occupants of the Camry were transported to a hospital, where the boy died, police said. The other four family members were in critical condition.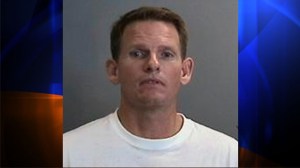 The 10-year-old, identified as Rafael Ramirez, died at Anaheim Regional Medical Center, according to the coroner's office. Police had originally said he was 9.
The female driver of the third vehicle was hospitalized with injuries described as minor to moderate. Her passenger was treated at the scene.
The driver of the truck was arrested at the crash site on suspicion of driving under the influence. News video showed him being handcuffed and placed in the back seat of a police cruiser, apparently unhurt.
Dunn later identified the man as Gary S. Hunt.
KTLA's Ashley Soley-Cerro contributed to this report.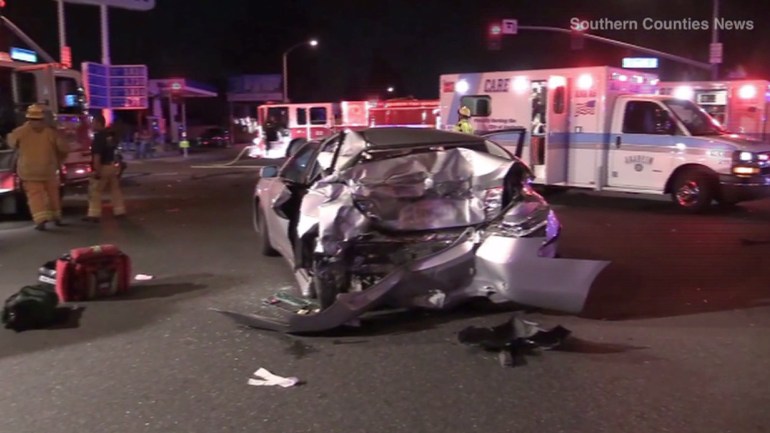 More Videos: