This is an archived article and the information in the article may be outdated. Please look at the time stamp on the story to see when it was last updated.
A Santa Ana man with two prior convictions for driving under the influence was charged with murder after he allegedly crashed into a family of four while driving drunk in Irvine, killing the mother earlier this week, the Orange County District Attorney's Office said Friday.
The woman killed in the crash has been identified by authorities as Jeongmi Choi, 45. Her two teenage children, ages 18 and 15, and 49-year-old husband were injured in the crash.
The murder charge, along with multiple DUI charges, were filed just days after the family was hit while out for a walk.
According to prosecutors, Kamal Akwette Attoh, 37, was driving drunk with a blood alcohol content of 0.22 percent — more than two times the legal limit.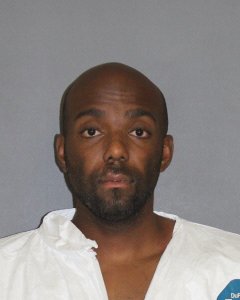 The crash happened when Attoh was driving an SUV in an area near Ridgeline Drive and Turtle Rock Drive at around 8 p.m. on Wednesday.
His vehicle had swerved off the road and onto a sidewalk, hitting the family of four before then continuing to drive down an embankment, prosecutors said. The SUV only stopped once it hit a tree.
Choi, who was walking with her teenage children and husband at the time, was pronounced dead upon arrival at a nearby hospital, just after 9 p.m.
Her husband had to be rescued from underneath Attoh's SUV, as he was dragged with the vehicle as it continued driving until striking a tree.
"We saw someone stuck under the car," one witness, Ali Kachueian, said.
The man was airlifted to a hospital, where he was treated for a ruptured spleen and other serious internal injuries, prosecutors said.
Meanwhile, Kachueian said the 15-year-old girl's face was full of blood and her 18-year-old brother appeared to be in shock.
Catherine Gresh, a woman who lives nearby and also saw the victims after the crash, said the girl kept saying "Where's my dad? Where's my dad?"
"We convinced her to sit down because she was losing blood and was not doing well," Gresh said.
Authorities later said the girl was treated with stitches while her brother suffered multiple injuries, including a broken nose.
Attoh was convicted of DUI in Ventura in 2002 and in Orange County in 2001, according to prosecutors.
If convicted, he faces a maximum sentence of 22 years and four months to life in state prison.
The charges filed against him include one count of murder, three counts of driving under the influence of alcohol causing bodily injury and three counts of DUI with a blood alcohol content of .08 percent or more causing bodily injury.