This is an archived article and the information in the article may be outdated. Please look at the time stamp on the story to see when it was last updated.
An alleged package thief suspected of committing at least 20 crimes in the Irvine area is in custody after being arrested earlier this week, police announced Thursday.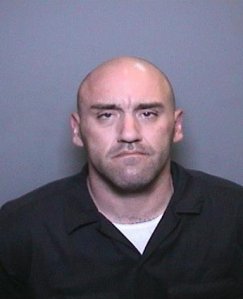 Anthony Brian Palusso, 33, allegedly stole packages from homes in the neighborhoods of Orchard Hills, Stonegate and Portola Springs over the past several months, according to a news release from the Irvine Police Department. He was also suspected in other cases in Orange County.
One of the thefts was captured on a home surveillance camera, and police released the video last week as they sought the public's help in catching him.
Residents also aided in the search by posting the surveillance video on social media and creating a flier to warn others, police said.
Garden Grove Police Department officers apprehended Palusso on Tuesday night at a hotel in the city after being alerted by a tipster who saw his photo on a news broadcast, according to the release. He was taken into custody on an outstanding warrant.
Palusso, of Mission Viejo, has been arrested previously for similar crimes over the past few years, according to authorities.
"So, the main suspect that law enforcement is looking for has multiple prior brushes with the law, he has multiple prior convictions," Orange County Deputy District Attorney Craig Cazares told KTLA in an interview on Dec. 14, after police released the home surveillance video purporting to show Palusso stealing a package.
Court records indicated he had previously served time for theft.
"This particular subject has served numerous stints of Orange County jail time, which clearly has not deterred his conduct as he continues to violate the law," Cazares said.
Palusso was booked into jail and is being held on $20,000, according to inmate records.
Anyone with additional information about the ongoing investigation is urged to call Irvine police at 949-724-7000.