This is an archived article and the information in the article may be outdated. Please look at the time stamp on the story to see when it was last updated.
Investigators continued to search a Redlands home Thursday where the suspects in a deadly mass shooting in San Bernardino that left 14 people dead and 17 injured were believed to have lived.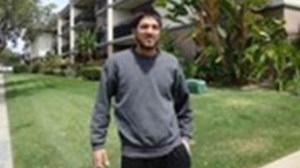 The suspects, Syed Rizwan Farook, 28, and Tashfeen Malik, 27, were identified by San Bernardino police on Wednesday, hours after the deadly shooting broke out at the Inland Regional Center. Both were killed in a shootout with officials that same day.
Farook and Malik were married and had a 6-month-old daughter, who they left with her grandmother before the deadly rampage began, CNN reports.
The couple was believed to have lived at a Redlands home near the intersection of North Center Street and Pine Avenue, and a search warrant was obtained Wednesday, according to the Redlands Police Department.
Twenty to 30 officials with various agencies; including the FBI, the Bureau of Alcohol, Tobacco and Firearms, and U.S. Department of Homeland Security; remained at the scene Thursday, Redlands police confirmed.
The officials appeared to be focusing on the home's garage area, video of the scene showed.
A man who was visiting a friend in the Redlands neighborhood on Wednesday said a local claimed to have witnessed suspicious activity recently, such as the couple working in the garage at odd hours and receiving several deliveries.
"Sounds like she didn't do anything about it," Aaron Elswick said. "She didn't want to do any kind of racial profiling. She's like, 'I didn't call it in … maybe it was just me thinking something that's not there.'"
It was not known what was inside the home, but David Bowdich, assistant director in charge of the agency's Los Angeles Field Office, said officials were proceeding with caution.
"We don't know the contents of what's in that house, but previous active-shooter incidents have shown us there are times when devices are left behind," Bowdich said Wednesday, referring to possible explosives. "We certainly are going to proceed very cautiously into that house, to preserve life and limb of our employees."
This slideshow requires JavaScript.