This is an archived article and the information in the article may be outdated. Please look at the time stamp on the story to see when it was last updated.
WESTWOOD, Calif. (KTLA) — UCLA campus police have released a sketch of one man they say was involved in an anti-gay hate crime against a student.
It happened around 1:30 a.m. on Jan. 18 as the male student was walking south in the 400 block of Gayley Avenue, near Veteran Avenue.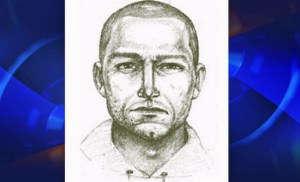 According to UCLA police, two men got out of a dark-colored, four-door sedan and approached the victim.
One of the men threatened the victim with a knife and made anti-gay slurs. The two suspects then fled in the vehicle heading south on Gayley.
The student suffered scratches and bruises, but declined treatment.
One of the suspects is described as a white male about 26 or 27 years old, 5'9″ tall and 160 to 170 pounds.
He had brown eyes and a shaved head and was wearing jeans and a gray hooded sweatshirt.
The second suspect is described as a Hispanic male, also about 26 or 27 years old. He was about 6'4″ and 300 pounds.
He had long, black hair that was slicked back and was wearing baggy clothing.
The student told police that he did not know either of the men, but he thought they might have been able to guess his sexual orientation based on how he looked and acted.
Anyone with information regarding the case is asked to call the UCLA Police Department at 310-825-1491.