This is an archived article and the information in the article may be outdated. Please look at the time stamp on the story to see when it was last updated.
A Sylmar woman and her three children who disappeared last week have been found after entering back into the U.S. from Mexico, officials said.
Liliana Lopez and the children, Jakob Cabrera, 9, Steven Lopez, 6, and Stephana Lopez, 5, entered into the U.S. at the San Ysidro Port of Entry about 1:45 p.m. Tuesday.
Liliana Lopez's estranged husband, Esteban Lopez, is believed to still be in Mexico, according to the LAPD. Police had previously said he was a suspect in what they were calling a possible kidnapping.
The family is being interviewed by investigators to determine the circumstances behind their disappearance.
"Based on the outcome of those interviews, the information will be presented to the Los Angeles County District Attorney's Office to determine if criminal charges are appropriate in this matter," Los Angeles Police Department officials said in a updated news release Tuesday.
A 911 call made by a concerned family member on Oct. 9 prompted officers to check on the family living in the 13600 block of Fellows Avenue, Los Angeles Police Department Lt. Ben Fernandez said.
None of the family members could be found when officers arrived at the home about 9:30 p.m.
Investigators previously believed that a kidnapping may have occurred and identified 28-year-old Esteban Lopez as the suspect.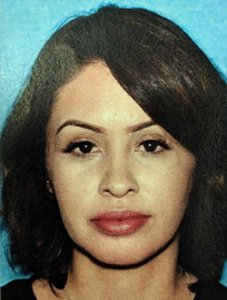 Authorities believed Lopez may have kidnapped 29-year-old Liliana Lopez and her three children. Esteban Lopez is believed to be the father of the two younger children.
Only Liliana Lopez and the three children were living in the home at the time of the incident.
Court documents show that, two days prior to her disappearance, Liliana had a 2017 restraining order against Esteban reinstated, alleging domestic violence.
She accuses Esteban of threatening to kill her, shoving a debit card into her mouth and slapping her in the face so hard she bruised her brow and cut her lip on her braces.
Neighbors were surprised to hear of the allegations, saying they seemed like a normal family.
Police describe Esteban Lopez as a Hispanic man measuring 5 feet 8 inches tall and weighing about 180 pounds. He has a tattoo of "Lopez" on his chest, authorities say.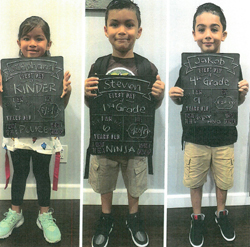 Fernandez had previously warned that Esteban Lopez may be armed.
Investigators were also searching for a 1996 lifted white Chevy Tahoe with black rims and California license plate 3RSR716 that is associated with Esteban Lopez.
A 2007 dark gray Lexus was recovered earlier in the investigation.