This is an archived article and the information in the article may be outdated. Please look at the time stamp on the story to see when it was last updated.
Tap water in the Riverside area may taste and smell "musty" or "earthy," thanks for the seasonal growth of algae in Diamond Valley Lake, a regional water agency announced Tuesday.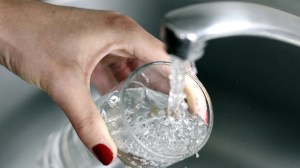 Southwest Riverside County residents and businesses were seeing the "aesthetic problem" in their tap water, but there was no health hazard, the Metropolitan Water District of Southern California stated in a news release.
Customers in San Diego County had previously reported the problem, MWD said.
The issue was expected to improve in a week, according to the water district, which supplies water from the Colorado River and Northern California to smaller, local water agencies that serve some 19 million residents in six counties.
Customers should consider refrigerating tap water to "help improve its taste until the problem diminishes," the news release stated.
A season algal bloom in Diamond Valley Lake near Hemet was to blame for the stink, MWD said. Riverside County's Eastern Municipal Water District and Western Municipal Water District were affected, as was the San Diego County Water Authority.
The intensity of the off taste and smell may vary because MWD supplies are blended differently by each small water supplier, the agency stated.
Water in Diamond Valley Lake was treated over the weekend for the growth of geosmin, a "nuisance compound" produced algae growth in freshwater. The problem occurs during warm months.