This is an archived article and the information in the article may be outdated. Please look at the time stamp on the story to see when it was last updated.
The mother of a teen killed in a crash on Easter Sunday is asking for the public's help in finding her son's cherished bicycle.
The teen, 15-year-old Sebastian Montero, was riding a friend's bike when he was struck and killed in Woodland Hills just weeks ago. Now, his mother is searching for his bicycle that was stolen just about two months before his death, an Engine 11 Sprinter.
"It will be part of him, a little part of him to feel a little bit better that we have something left from him," his mother, Alma Montero, said.
The bicycle can be returned at a local Los Angeles Police Department station or by contacting authorities. LAPD officials said no action will be taken against the person who returns it.
The day he was killed, Sebastian posted a Snap with the caption of himself riding a bicycle with the caption: "life is nice." His mother said he spent most of his time riding his bike and dreamed of doing it professionally.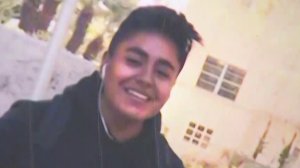 She described the pain of losing her son as a "nightmare" and said finding his beloved bike would give her some solace.
"I just want to wake up from this nightmare," she said. I just want to wake up."
LAPD Officer Duc Dao was passing out flyers in the search for the stolen bicycle, saying he hopes someone has a change of heart and decides to turn it in. He said Sebastian was once an LAPD cadet and will be holding a fundraiser for the teen's family on Sunday.
As authorities and his family search for the bicycle he loved, Sebastian's mother said she just wishes she could see him again.
"I just want my baby back," she said. "I wish it never happened. He has so many dreams."
Correction: An earlier version of this story indicated the crash was a hit-and-run. It was not. The post has been updated.