This is an archived article and the information in the article may be outdated. Please look at the time stamp on the story to see when it was last updated.
A former teacher at a Riverside high school has been arrested on suspicion of having an inappropriate relationship with a female student, officials said Tuesday.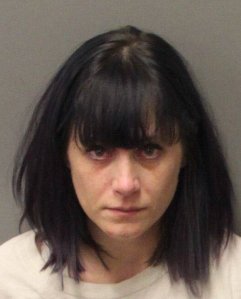 Camryn Zelinger, 32, was arrested at Encore High School for the Arts, where she worked, on Monday.
The victim had previously told Riverside Police Department officers that the relationship had been going on for a "few months," police said in a news release. Zelinger, of Corona, apparently was having "inappropriate physical contact and communications" with the student for a couple of months, police said.
Officer Ryan Railsback, of the Riveride Police Department, told KTLA the victim is 14 or 15 years old. The allegations were reported to Riverside police by the student's mother, Railsback said.
Zelinger was booked into jail on suspicion of lewd or lascivious acts with a minor and annoying or molesting a child under 18 years of age.
Police said officials at the high school have been cooperative in the investigation. School officials told police that Zelinger no longer works there.
Some parents told KTLA Zelinger was recently married and said she would send requests to other teachers to have them remove the female student out of class so the two of them could spend time together.
But parent Tiffany Florez said she was in disbelief when she found out about Zelinger's arrest.
"The way she is and the way she interacts with the children, you would never suspect. You would never think she would do something like that," Florez told KTLA.
According to a LinkedIn profile for a person named Camryn Zelinger, she had previously worked at the Orange County School of the Arts. She also worked at Lola Mae Performing Arts and acted at Chance Theater in Anaheim.
The victim's parents and their lawyer are scheduled to have a press conference on Wednesday.
Anyone with information about the investigation can call 951-353-7121 or 951-353-7950.