This is an archived article and the information in the article may be outdated. Please look at the time stamp on the story to see when it was last updated.
LAWNDALE, Calif. (KTLA) — A teacher's aide accused of sexually abusing a mentally challenged student in a campus stairwell has been charged with molestation, deputies said Monday.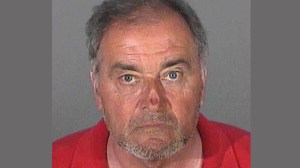 Juan Gutierrez, 60, was arrested May 10 on for allegedly molesting a 16-year-old female student at Leuzinger High School, according to the Los Angeles Sheriff's Department.
Gutierrez allegedly accompanied the student into a stairwell May 7 at the school where he fondled her over her clothing.
The entire incident was captured on surveillance video, detectives said.
Gutierrez was charged with three misdemeanor counts of annoying or molesting a child.
The sheriff's department initially reported that Gutierrez was released from jail Saturday, but later said he was still being held on $60,000 bail.