This is an archived article and the information in the article may be outdated. Please look at the time stamp on the story to see when it was last updated.
The California Coastal Act for decades has scaled back mega-hotels, protected wetlands and, above all, declared that access to the beach was a fundamental right guaranteed to everyone.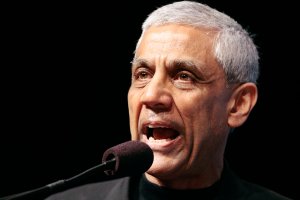 But that very principle could be dismantled in the latest chapter of an all-out legal battle that began as a local dispute over a locked gate.
On one side, property owner and Silicon Valley billionaire Vinod Khosla wants Martins Beach, a secluded crescent-shaped stretch of sand and bluffs, to himself. On the other, generations of beachgoers demand continued access to a path long used by the public. The squabble has spurred a spate of lawsuits that now focus on whether Khosla needs state permission to gate off the road — and a string of California courts has said he does.
Unwilling to back down, Khosla is now appealing to the U.S. Supreme Court over his right to shut out the public. His latest argument not only challenges the constitutionality of the Coastal Act — if taken up by the nation's highest court, it would put into question long-established land use procedures and any state's power to regulate development anywhere.
Read the full story on LATimes.com.