This is an archived article and the information in the article may be outdated. Please look at the time stamp on the story to see when it was last updated.
As the 15-year-old Santa Cruz boy accused of killing and sexually assaulting Madyson "Maddy" Middleton made his first court appearance on Thursday, disturbing new allegations have surfaced about the brutal crime.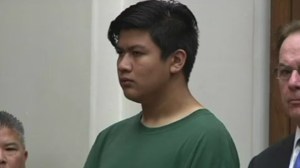 Adrian Jerry Gonzalez has been charged with murder, rape and other sex-related offenses in the 8-year-old girl's death, according to a news release from the Santa Cruz County District Attorney's Office. He is being prosecuted as an adult.
The charges were based on allegations that that the teen lured his neighbor up to his family's third-floor apartment, tied her up, then beat, raped and strangled the young girl, the San Jose Mercury News reported.
Gonzalez then allegedly dumped the girl's body in a recycling bin at the Tannery Arts Center complex, where both the suspect and victim lived, according to Santa Cruz police.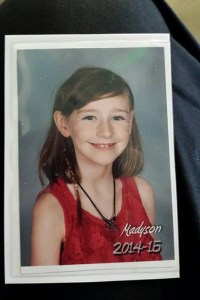 Her body was discovered shortly before 8 p.m. on Monday night, a little more than 24 hours after she was first reported missing.
"We're confident in the charges we filed and that's what justice demands," Santa Cruz County D.A. Jeff Rosell told the newspaper.  "I can't remember any 15-year-old with these specific charges," he added.
The charges, the Mercury News reported, also included kidnapping by lying in wait, forcible rape, rape by instrument and lewd acts with a child under the age of 14.

More facts about the case would be revealed during the course of court proceedings, the DA's office news release stated.
During a news conference on Tuesday, Santa Cruz Police Department Chief Kevin Vogel said it appeared that the girl had been "lured" to the suspect's apartment willingly.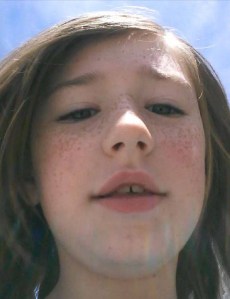 "She knew him. She was 8 years old. I think she had a reasonable amount of trust in him," he said. "We don't believe she was taken there against her will."
Madyson was first reported missing shortly after 6 p.m. Sunday, about an hour after she was last seen riding her scooter away from her residence, according to authorities.
"It's my belief that she was killed before we even got the phone call on Sunday night," Vogel said.
A motive for the killing has not yet been released.
Gonzalez appeared in front of a judge inside a packed courtroom in Santa Cruz on Thursday, but did not enter a plea, the Mercury News reported. He did, however, waive his right to a speedy trial.
Gonzalez, who was being held at Santa County Cruz County Juvenile Hall, is expected back in court Sept. 21.
Because of his age, Gonzalez is not eligible for the death penalty. He faces a maximum sentence of life in prison, according to the Los Angeles Times.