This is an archived article and the information in the article may be outdated. Please look at the time stamp on the story to see when it was last updated.
Arraignment was delayed Monday in Santa Ana for a 19-year-old college student accused of fatally shooting his parents — and firing on two siblings — in an alleged crime that a county prosecutor said was long planned.
Ashton Colby Sachs was charged with two counts of murder in the Feb. 9 shooting of his parents Bradford Sachs, 57, and Andra Sachs, 54, at their multimillion-dollar home on Peppertree Bend in an exclusive area of San Juan Capistrano.
He also allegedly fired on and missed his 17-year-old sister, and shot his 8-year-old brother, leaving the younger boy paralyzed.
Ashton Sachs was charged with two counts of attempted murder of his siblings, and prosecutor Ebrahim Baytieh said Sachs intended to kill his brother and sister.
The siblings had not been able to identify the shooter and investigators initially treated "everybody" as a suspect, Baytieh said.
Ashton Sachs was not arrested until March 6, Orange County Sheriff's Department investigators said last week.
Baytieh told reporters the killings were planned over a "long period of time" and were committed with a firearm that Sachs had purchased.
"This was not something that happened at the spur of the moment or in the heat of passion," Baytieh said.
"This is a horrendous crime involving an adult man who decided to murder and kill the people who loved him the most, and the people who were supporting him," the prosecutor said.
The killings were not financially motivated, he said.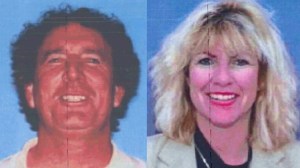 Baytieh would not say specifically whether Ashton Sachs, who had been attending college in Seattle, was being financially supported by his parents.
"I don't have any indication whatsoever that his parents were anything other than supporting parents who cared about their children, all of their children — who supported their children, all of their children," Baytieh said.
Sachs was being held without bail at the Central Men's Jail, where he appeared for arraignment. No cameras were allowed.
The hearing was postponed till April 4.
KTLA's Anthony Kurzweil and Melissa Pamer contributed to this article.
Correction: An earlier version of this article stated the killings took place Feb. 8. They occurred early Feb. 9, according to the Sheriff's Department and prosecutors. The story has been updated.