This is an archived article and the information in the article may be outdated. Please look at the time stamp on the story to see when it was last updated.
A 15-year-old bicyclist was killed in a "tragic collision" on the way to school when he got trapped between two vehicles that crashed in Pacoima Tuesday morning, a Los Angeles Police Department detective said.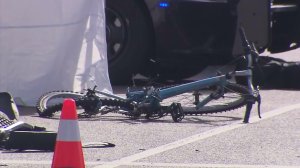 The fatal crash occurred around 7 a.m. in the 11700 block of Glenoaks Boulevard.
"Unfortunately, he was going to school on his bicycle … and a tragic collision occurred between two large vehicles," said Detective Bill Bustos of LAPD's Valley Traffic Division.
A Chrysler pickup truck was traveling southbound on Glenoaks when it collided with a Chevrolet pickup truck traveling eastbound on Vaughn Street, according to Bustos.
One of the trucks ran a red light, but it's not clear which vehicle did so, Bustos said.
The vehicles slid into the crosswalk where a 10th-grader was biking westbound to Vaughn Next Century Learning Center, which is about a block away from the crash site.
The victim was later identified as Saul Lopez, of San Fernando.
Witnesses told KTLA the teen was trapped between the trucks, and about eight people tried to free him.
"He was asking for help, but they could not do anything, so they waited for the paramedics to get here," Maria Lopez said.
Saul, was freed by LAFD personnel before succumbing to his injuries at the scene, according to a statement from the Los Angeles Fire Department.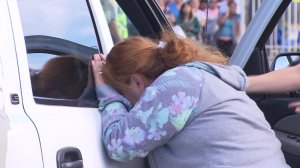 A female who was behind the wheel of one of the vehicles involved in the collision sustained a minor injury and was taken to a local hospital. She was described as being in good condition.
The boy's distraught parents, who arrived at the scene after the crash, called their son an excellent student.
Police are investigating the crash, but they do not believe impairment was a factor, according to Bustos. Both drivers are cooperating with the investigation, he added.
"It appear that it's a tragic, tragic accident," he said.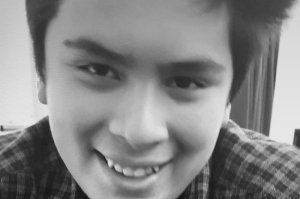 A GoFundMe page was set up for the victim Saul's family Tuesday. By 8 p.m. the fundraiser has already surpassed its $15,000 goal.
"He was well-liked by everyone that knew him and one couldn't help but smile when he walked into a room," a teacher at Saul's school who set up the fundraising page wrote.
"The students and faculty at this school are heartbroken and we want to help the family of our fallen Tiger with funeral costs."
KTLA's Cindy Von Quednow and Geoff Peters contributed to this story.