This is an archived article and the information in the article may be outdated. Please look at the time stamp on the story to see when it was last updated.
A 19-year-old man who allegedly sexually assaulted a woman in her 70s at a senior living apartment complex in Huntington Beach over the weekend was scheduled to make his first court appearance on Tuesday, according to the Orange County District Attorney's Office.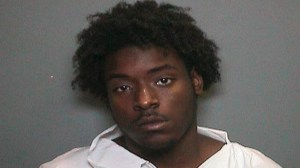 Ahkail Demyers has been charged with one felony count each of forcible rape, sexual penetration by force, elder abuse and assault with the intent to commit a sexual offense during the commission of a first-degree burglary in connection with the Aug. 9 incident, a news release from the DA's office stated.
He also faced sentencing enhancement allegations of aggravated kidnapping and commission of forcible rape and sexual penetration by force during the commission of a burglary, officials said in the release.
Demyers, a masseur, was visiting a family member at the complex — which is located in the area of Main Street and Yorktown Avenue — on Sunday at around 7:50 p.m. when he approached the 72-year-old victim, according to the DA's office and police.
He told the victim that he was a masseur and offered to give her a therapeutic massage, the release stated.
Once inside the victim's residence, he allegedly forced the victim to go to her bedroom and then sexually assaulted her, prosecutors said.
The victim and a neighbor called the Huntington Beach Police Department to report the incident. Officers arrested the suspect near the apartment complex later that night, police said in a news release on Monday.
Demyers was scheduled to be arraigned in a Santa Ana courtroom sometime on Tuesday, according to the DA's office, which did not provide a specific time for the court appearance.
The defendant is being held on $1 million bail, according to the release.
If convicted on the charges, he faces a maximum sentence of 61 years to life in prison.