This is an archived article and the information in the article may be outdated. Please look at the time stamp on the story to see when it was last updated.
The juvenile killed in a drive-by shooting in Bellflower Monday night was identified as 16-year-old Erik Ivan Luna by a Los Angeles County coroner's official early Tuesday.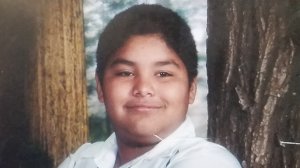 The shooting took place about 8:35 p.m. in the 8600 block of Rose Street, the Los Angeles County Sheriff's Department stated in a news release.
Luna and a 23-year-old man were standing in front of a house when a dark-colored sedan pulled up and one of the two people inside opened fire, Lt. Joe Badali said.
Luna and the unidentified man were struck by the gunfire. The vehicle then drove away.
Relatives of Luna said he was not acquainted with the 23-year-old man and that the youth was simply standing in front of his home when he was shot.
The 16-year-old was pronounced dead at the scene.
His mother was also rushed to the hospital Monday after learning what happened and released Tuesday morning, family said.
The wounded man was taken to the hospital by someone who picked him up from the scene, Badali said.
He was listed in stable condition. Investigators are talking to the man in hopes of identifying the shooter.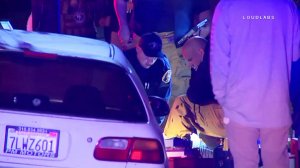 Manuel Amaya, a cousin of Luna's, said the teen experienced learning difficulties in his youth and was a sweet, quiet boy who mostly stayed at home and kept to himself.
"He was a very naive kid," Amaya said. "He was big for his age, but he was just a gentle giant."
Luna was the youngest of eight children and took special needs classes as a sophomore at Buena Vista High School, family members said. A GoFundMe page set up to raise money for his funeral expenses said he had just turned 16 seven days before he was killed.
A memorial at the site was growing Tuesday afternoon as loved ones brought flowers and candles to the site of the teen's death.
A man who lives in the neighborhood told KTLA a lot of kids live in the area and he isn't aware of a gang problem. "I'm surprised," the man said about the shooting.
Authorities are searching for the two suspects but do not have a description.
There was no word on a motive for the shooting.