This is an archived article and the information in the article may be outdated. Please look at the time stamp on the story to see when it was last updated.
A 15-year-old pedestrian was killed in front of his mother when he was struck by a car that swerved to avoid two vehicles that were stopped at an intersection in Lancaster late Thursday.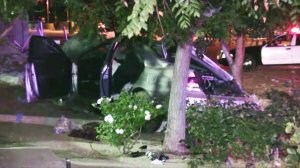 The crash occurred about 10:30 p.m. at the intersection of 32nd Street West and West Avenue L, according to the Los Angeles County Sheriff's Department.
Two vehicles had stopped at the intersection, apparently to let the pedestrians cross the street, as a third vehicle approached from behind, sheriff's Lt. D. Nagelmann said.
The approaching vehicle swerved at the last minute and drove onto a nearby embankment, where it rolled several times and struck one of the pedestrians, Nagelmann said.
The victim was identified by his mother, Terri Smith, as 15-year-old Adrian Smith.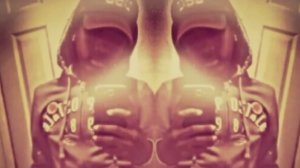 "It just was out of control. ... It flipped, and it flipped, and it flipped on my baby," said Terri Smith. "I saw him be run over by the car, it just ran him over."
Smith said her daughter ran to Adrian, crying, "Just hold on, baby, just hold on. I love you; please don't leave us."
The teen was pronounced dead after being taken to a nearby hospital.
The unidentified driver of the vehicle, who authorities said was in his 30s, was also injured in the crash, Nagelmann said. The extent of the driver's injuries were unknown.
Authorities have not determined if the driver was under the influence at the time of the crash.
The family told KTLA they were walking to a convenience store when Adrian was fatally struck. They live one block away from the crash site.
A GoFundMe page was created, apparently by the victim's sister, to raise funds for the boy's funeral.
KTLA's Melissa Pamer contributed to this article.