This is an archived article and the information in the article may be outdated. Please look at the time stamp on the story to see when it was last updated.
Christy O'Donnell, a former LAPD sergeant and lawyer whose difficult battle with lung cancer drove her to advocate for California's new right-to-die law, has died. She was 47.
O'Donnell, a single mother motivated partly by her desire to spare her daughter the trauma of watching her die painfully, was prominent among the activists who campaigned for the bill signed into law last year. It will make it legal for the terminally ill to seek medical aid to die.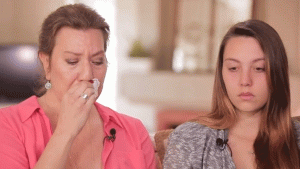 She died — as she thought she would — before the law's anticipated enactment later this year, according to a statement released by the advocacy group Compassion and Choices.
A Valencia resident, O'Donnell continued traveling and giving interviews in support of the bill as her Stage 4 lung cancer spread throughout her body and her illness grew dire.
Click here to read the full story on LATimes.com.