This is an archived article and the information in the article may be outdated. Please look at the time stamp on the story to see when it was last updated.
To neighbor Ricky Vinyard, the Turpin family seemed odd from the moment they arrived at the end of his remote dirt road in this small town 50 miles south of Fort Worth, where they had lived earlier.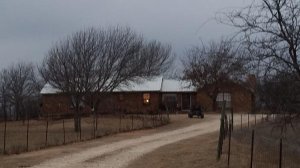 "When they moved in, they were really mysterious people. They didn't talk to us or socialize," recalled Vinyard of that day in 2000.
His suspicions about how David and Louise Turpin treated their eight children grew as the years passed. The family rarely left the four-bedroom, two-bath home on 36 acres dotted with mesquite trees. They kept lights on at all hours, blinds drawn. One Christmas they bought eight new children's bicycles that sat outside, unused, until they became sun bleached.
The children rarely emerged. Soon after the family arrived, one of the older girls tried to run away but was returned by a local resident. The family stacked a dumpster in their yard with trash that eventually filled the house and a nearby double-wide trailer. David Turpin would stand in the driveway shooting cans with his pistol, aiming toward the road.