This is an archived article and the information in the article may be outdated. Please look at the time stamp on the story to see when it was last updated.
The drought is over in Silver Lake — at least, at its picturesque reservoir.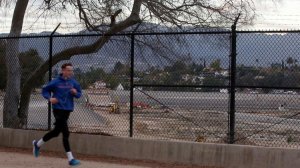 Los Angeles Department of Water and Power officials announced Wednesday that the popular Silver Lake Reservoir — which has stood empty for more than a year — will be refilled starting in mid-April.
The 96-acre reservoir is expected to be fully refilled by the middle of June, nearly a year ahead of schedule. Officials previously said refilling would begin in May and take about 12 months.
The faster rate owes to months of powerful winter storms that soaked California and caused record snowpack levels in the Eastern Sierra, whose runoff provides much of L.A.'s water supply.
Click here to read the full story on LATimes.com.