This is an archived article and the information in the article may be outdated. Please look at the time stamp on the story to see when it was last updated.
The New Year brought a new pay increase to thousands of workers in the city of Los Angeles, officials confirmed.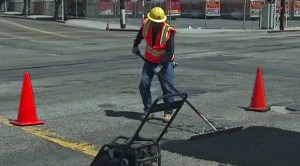 Starting January 1, about 13,000 city employees were scheduled to receive a 5.5 percent pay raise, Mayor Eric Garcetti's office confirmed in a statement to the Los Angeles Daily News.
Despite L.A.'s continued financial woes, Garcetti's office said the City was legally obligated to implement the pay increases negotiated with unions under former Mayor Antonio Villaraigosa's administration.
Workers receiving the 5.5 percent salary bump included trash collectors and street repair workers.
Last month the Los Angeles City Council's Budget and Finance Committee said it was anticipating a budget deficit next summer of as much as $242 million because of unexpected salary and health care costs for city workers.
The shortfall also included $45 million in unforeseen overtime costs for firefighters and police officers.
The City's new fiscal year begins on July 1, 2014.