This is an archived article and the information in the article may be outdated. Please look at the time stamp on the story to see when it was last updated.
After nearly 20 years, the Santa's Village theme park near Lake Arrowhead in the San Bernardino Mountains is reopening just in time for Christmas.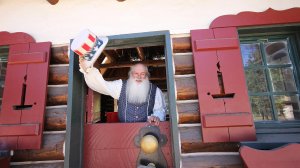 Branded this time as SkyPark at Santa's Village, the park — which originally opened in Skyforest in May of 1955 — is set to open to the public again on Friday, Dec. 2, according to its Facebook page.
Tickets went on sale Tuesday and can only be purchased online for specific dates, according to the post.
Adult tickets cost $59, while children 4 to 12 years old will cost $49. Kids 3 years old and under can enter the park for free, according to the Santa's Village website.
"Tickets will sell fast," SkyPark general manager Bill Johnson told the San Bernardino Sun.
Parking fees have been waived during the Christmas season, the Sun reported.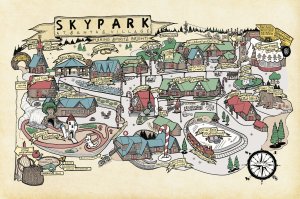 The park, located at 28950 on Highway 18, is planning to sell tickets for dates through April 1, when a temporary permit they acquired is set to expire, according to the newspaper.
Guests will need to sign a waiver to enter the park, the Santa's Village website showed.
Attractions include Santa's house and child play centers, as well as the "Silver Bells Ice Skating Pond" and the "Magic Tree Bouldering Room" where children can climb.
Guests can also expect nightly Christmas caroling, as well as face painting and crafting, according to the theme park's website.
A restaurant and pub are among the dining options at the park.
Hours are planned for 10 a.m. to 6 p.m., weather permitting.
The park will be closed on Christmas day, according to the website.