This is an archived article and the information in the article may be outdated. Please look at the time stamp on the story to see when it was last updated.
Three Orange County inmates who escaped from jail in Santa Ana kidnapped a taxi driver at gunpoint, forcing him to stay with them for a week and eventually travel with them to San Jose, authorities said Monday.
Two of the inmates — 43-year-old Bac Duong and Hossein Nayeri, 37 — got into a physical fight over whether the taxi driver should be killed and his body buried, Orange County Sheriff's Department Capt. Jeff Hallock said at a news conference.
While Nayeri and the third inmate, 20-year-old Jonathan Tieu, were away from the San Jose motel room where the group holed up, Duong left with the taxi driver. The latter two drove back to Southern California, and Duong turned himself in the next day.
The taxi driver not injured and was helping investigators, Hallock said.
"At this point, we're viewing him as a victim of a kidnapping," the captain said.
The activities of the fugitives following their Jan. 22 escape from Module F of the Men's Central Jail in Santa Ana were described at an 11 a.m. news conference.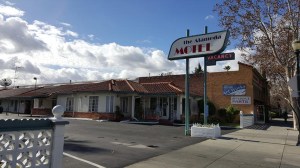 Hallock laid out a timeline that began with the three inmates' being placed in jail custody. The escape plan had been developed over six months, beginning in July 2015, when Nayeri and Tieu were in jail, Hallock said. Duong did not arrive at the Men's Central Jail till Dec. 5, 2015.
They escaped at 5 a.m., 15 minutes after an inmate count at the jail. They were quickly picked up by an accomplice and driven to a house in Westminster.
Then they traveled between several different homes in Westminster, Santa Ana and Huntington Beach before taking a taxi that night to a Target store in Rosemead, where they bought clothes.
About 11:30 p.m., "Duong puts a gun to the taxi driver's ribcage and tells him he's coming with them," Hallock said.
It's not clear where the four men stayed that night, but the next day, Duong stole a van listed on Craigslist in Los Angeles, and the inmates had their hairstyles changed at an El Monte hair salon, Hallock said.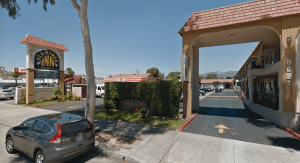 For the three following nights, while the Sheriff's Department asked for help finding the escapees, they and the taxi driver stayed at the Flamingo Inn in Rosemead.
On Tuesday, Jan. 26, after mailing a letter from Garden Grove to Tieu's mother — as a distraction ruse — the men and the taxi driver drove to San Jose, taking both the van and the taxi, Hallock said.
The next day, while the group stayed at the Alameda Motel in San Jose, Nayeri and Duong had a physical fight over the taxi driver's fate. Then, on Thursday, Jan. 28, Nayeri and Tieu took the van to get its windows tinted.
While they were gone, Duong and the taxi driver took the taxi back to Rosemead, where the two men spent the night.
The next day, the driver took Duong to Santa Ana, where the escapee surrendered. The driver later contacted the Sheriff's Department.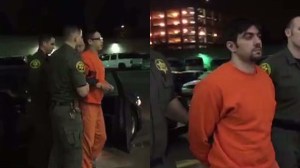 Duong approached a family member's automotive business and said he wanted to turn himself in. Police were called and he was taken into custody without incident.
Then, on Saturday morning, San Francisco police arrested Nayeri and Tieu. At a Whole Foods Market parking lot, a man recognized the white van investigators had described and alerted nearby officers.
As police approached, Nayeri ran on foot but was quickly captured. Tieu was found hiding inside the van.
No weapon has been recovered, and so far it does not appear that the men had more than one firearm, Hallock said, noting that many questions about the escape remain.
Hallock said no evidence points to the inmates' having any help from sheriff's staff, and an internal administrative investigation into the escape was ongoing.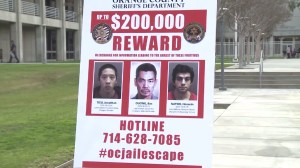 "It's something we're not proud of. We're embarrassed," Hallock said. "We feel like we let the public down."
The three men were being held in isolation cells and will require handcuffs, leg chains and a two-deputy escort any time they're moved around jail, Hallock said.
"They've been less than cooperative," the captain said.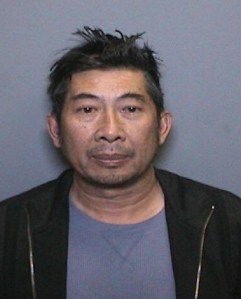 One of the roughly 10 people who were detained during the manhunt — Loc Ba Nguyen — has been charged with multiple crimes, including smuggling weapons into correction facility and aiding in a prisoner's escape, District Attorney Tony Rackauckas said.
Hallock could not say how Nguyen smuggled items to prisoners, saying that was under investigation. Nguyen was linked to Duong, Hallock said.
Nguyen was believed to have picked the men up, according to Hallock.
The man who spotted the van in San Francisco will be eligible for a reward, which had grown to $200,000, Hallock said.