This is an archived article and the information in the article may be outdated. Please look at the time stamp on the story to see when it was last updated.
A homeless woman faces child endangerment charges in Modesto after police discovered her 1-year-old daughter and 3-year-old son allegedly slept in bushes for days while she stayed in hotel rooms.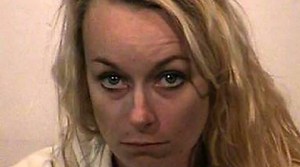 Chardenae VanRooyen, 26, was booked on suspicion of child endangerment and abandonment after police were alerted to the homeless family late Saturday. She was released from the Stanislaus County Public Safety Center Monday on a $50,000 bond, said Modesto police spokeswoman Heather Graves.
VanRooyen and her children were spotted at about 11:15 p.m. by a passerby who came upon an abandoned stroller in bushes between a Wendy's and Denny's on McHenry Avenue.
The Modesto Bee reported that the children were dirty and didn't have food. There were only a few blankets around the stroller.
Click here to read the full story on LATimes.com.